World Blood Donor Day 2022
admin
June 15, 2022
No Comments
Socialogy™ was present at last night's Ceremony in Malta
On Tuesday 14 June, World Blood Donor Day was being celebrated all over the world with the slogan "Donating blood is an act of solidarity. Join the effort and save lives" to draw attention to the roles that voluntary blood donations play in saving lives and enhancing solidarity within communities. Mexico was chosen as representative country to celebrate the event on a global level.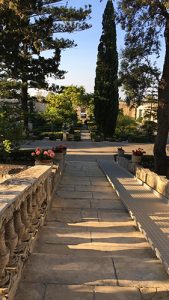 In Malta, a prestigious ceremony was held under the patronage of the President of Malta at his official summer residence – the historical Verdala Palace in Buskett, built in 1586 by Grand Master Hugues Loubenx de Verdalle. During the evening attended by distinguished guests, regular blood donors were honoured whilst recipients of blood donations shared their experiences.
At the end of the ceremony all guests were invited to a small gathering, where they shared experiences and socialised.
Alison Casha, founder of Socialogy™ was invited to attend in her voluntary support role as social media consultant to the National Blood Transfusion Services – Malta (NBTS). Alison has been supporting the NBTS for the past 12 years, and in the last 2 as part of the brand's Corporate Social Responsibility programme. As a blood donor herself, Alison believes that donating blood is an act of kindness towards society and her professional support towards the non-profit organisation is an extension of her efforts to attract more donors and grow this message of love wide and across the small Island of Malta.
Follow the National Blood Transfusion Services – Malta on Facebook and see how you too can contribute towards a healthier and kinder society.